Gorgeuous 6-piece modular display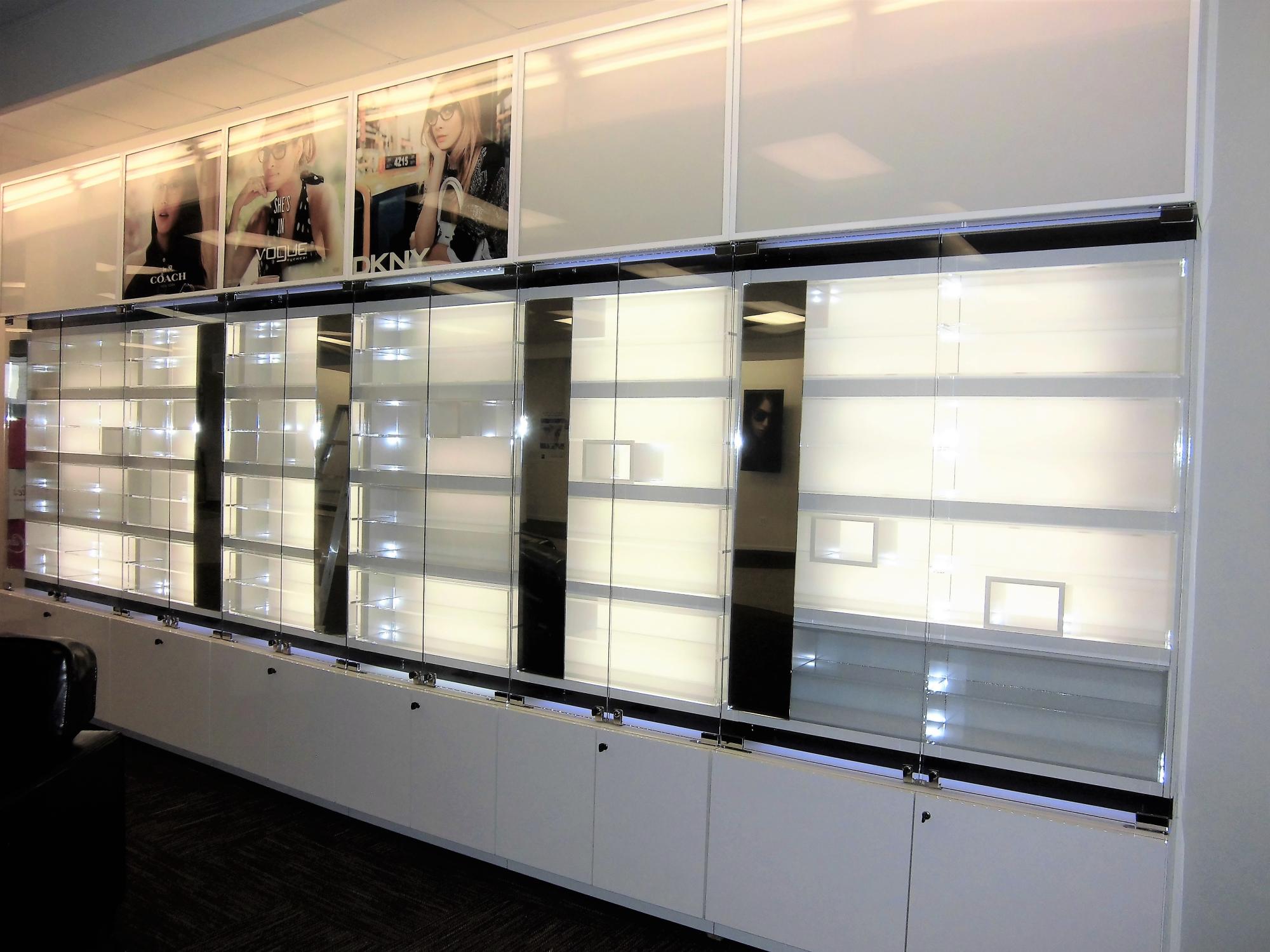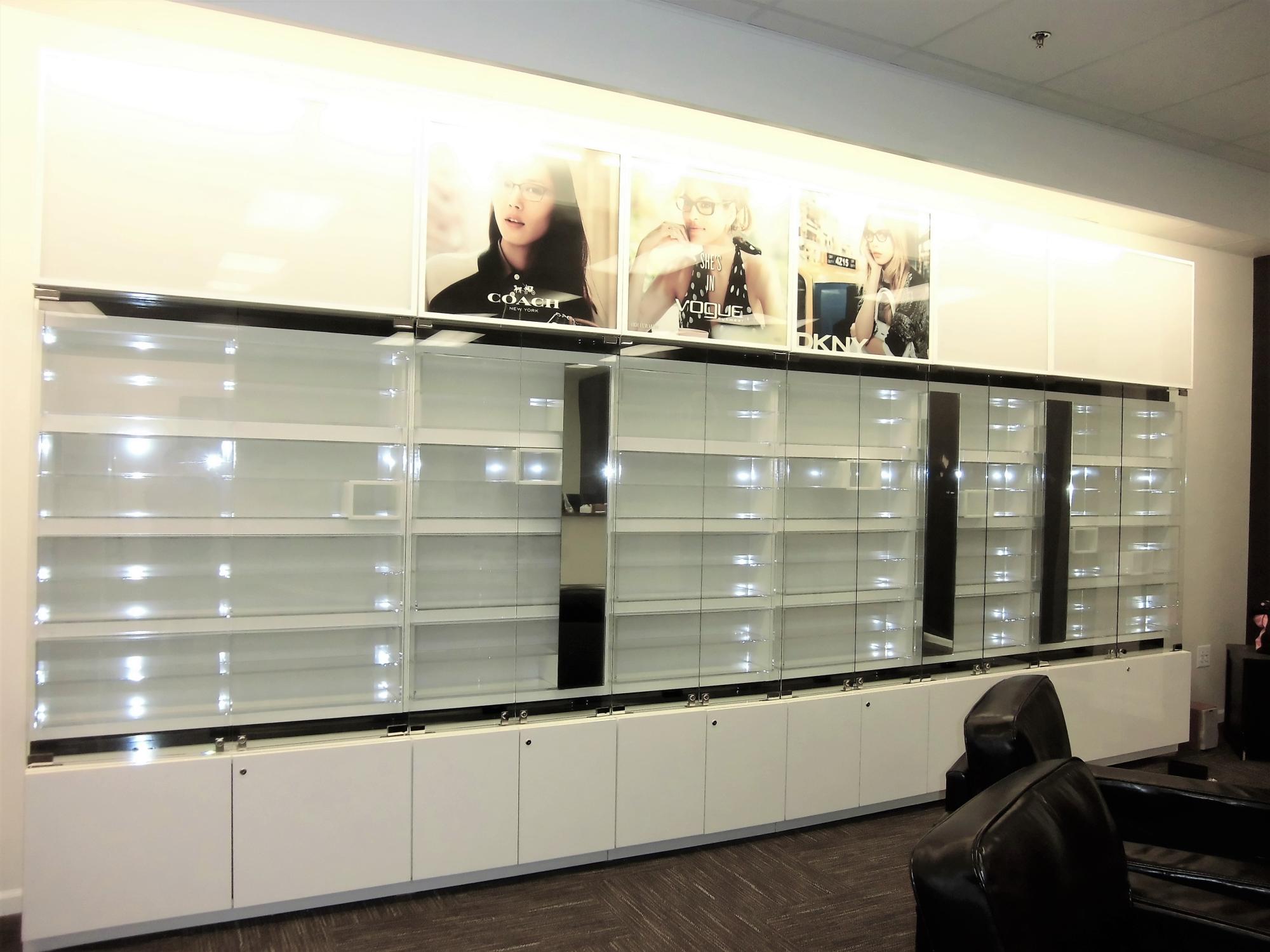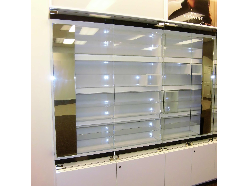 Display unit consists of 6 individual units. In photo, combined on one wall (approx 17 feet)
All shelves are backlit - some tubes need to be replaced - made in 2015
Storage cabinets below all lock Light boxes on top open for signage or visuals
Includes multiple modular attachments, such as shadow boxes and mirrors - only 1/3 of shadow boxes are shown here. all shadow boxes, shelf sign holders and mirrors can be moved
Unit will need to be disassembled, moved at buyer's expense and risk - located in Clinton Twp, MI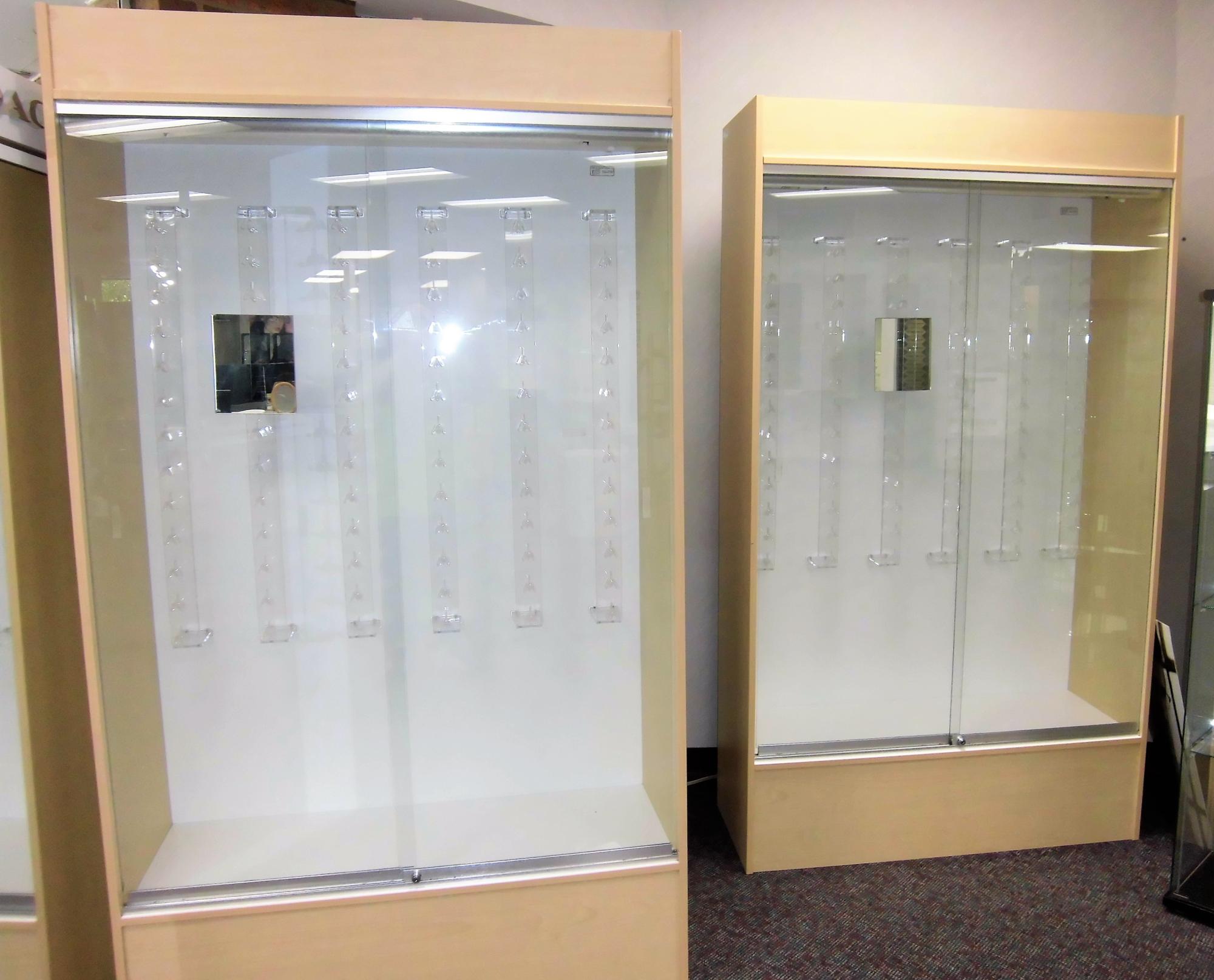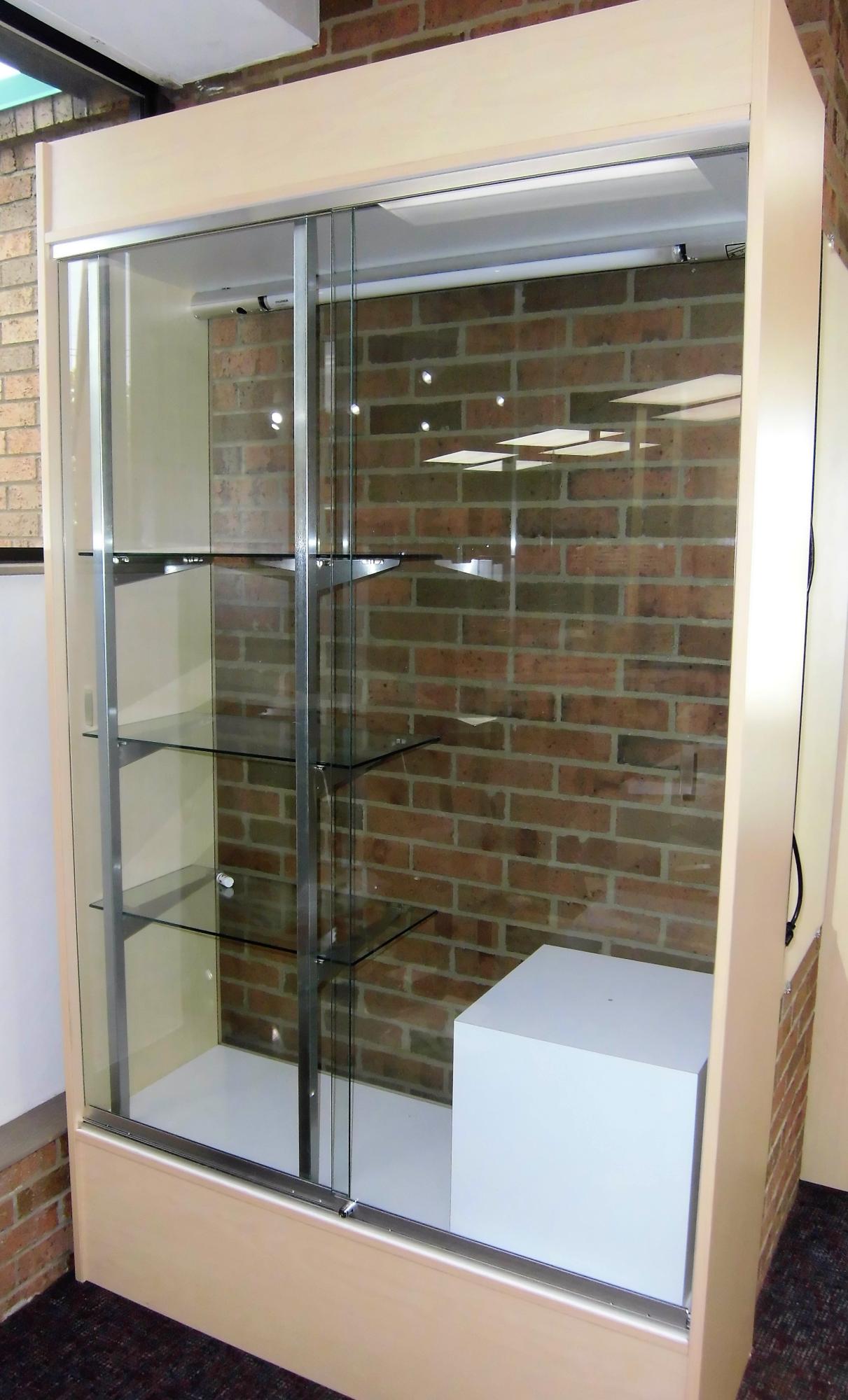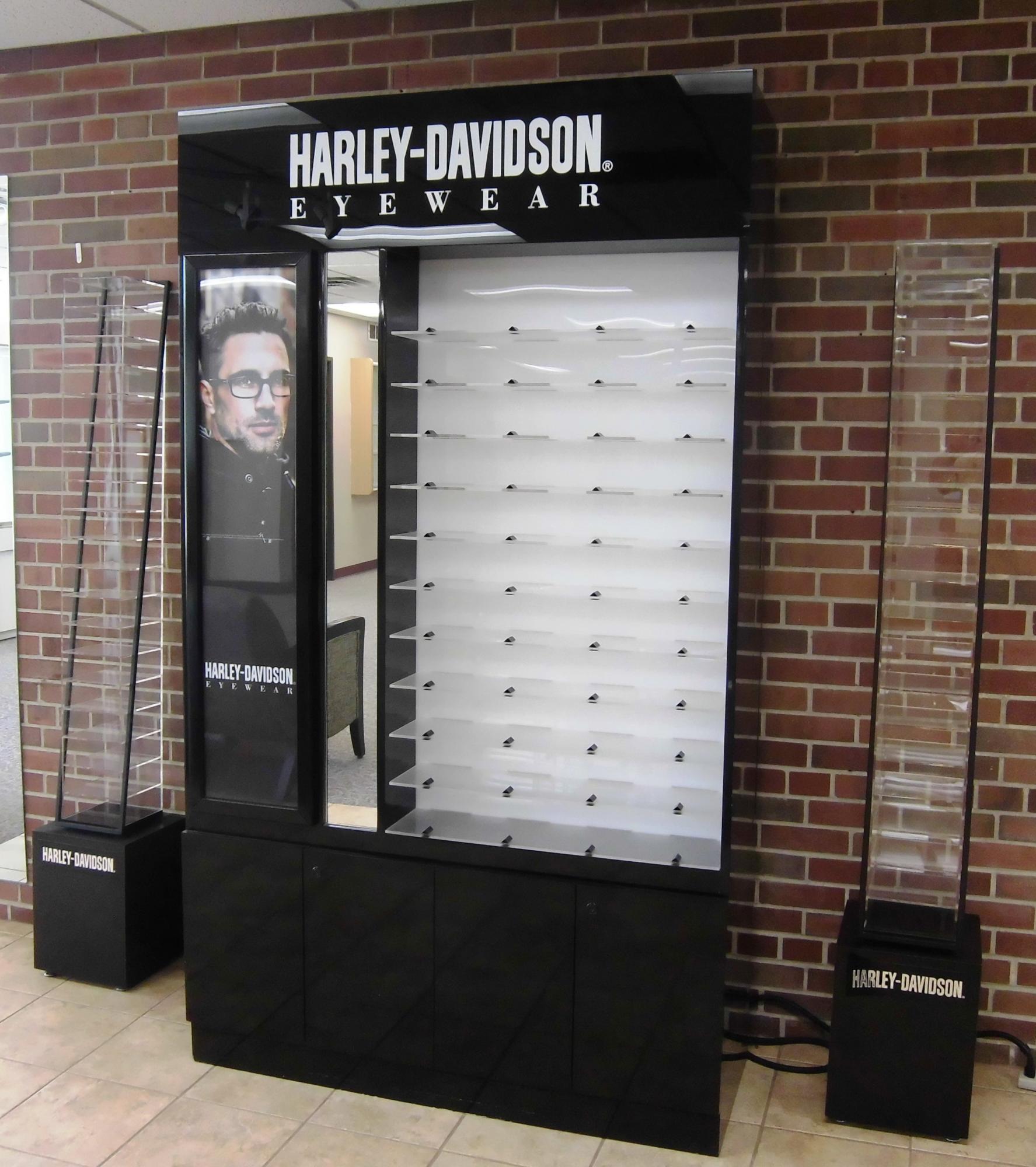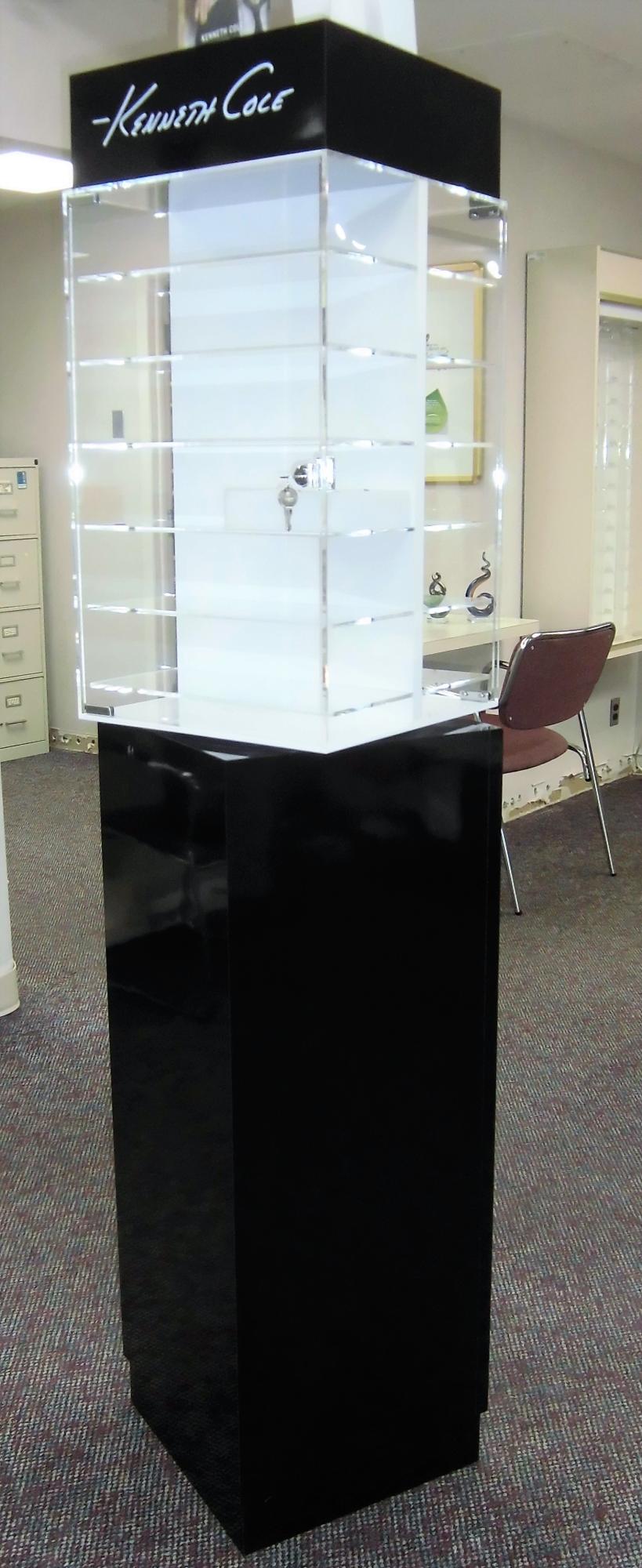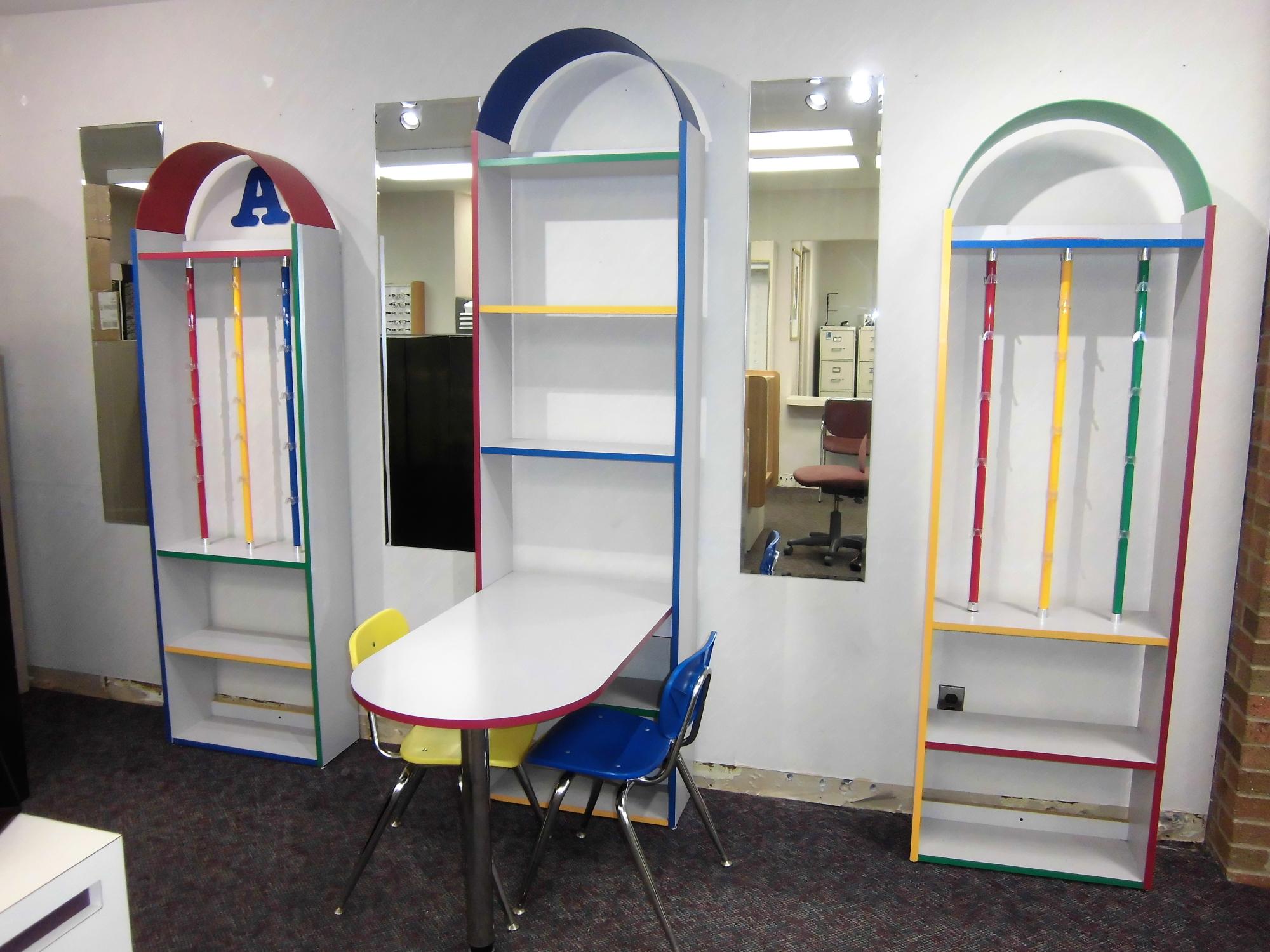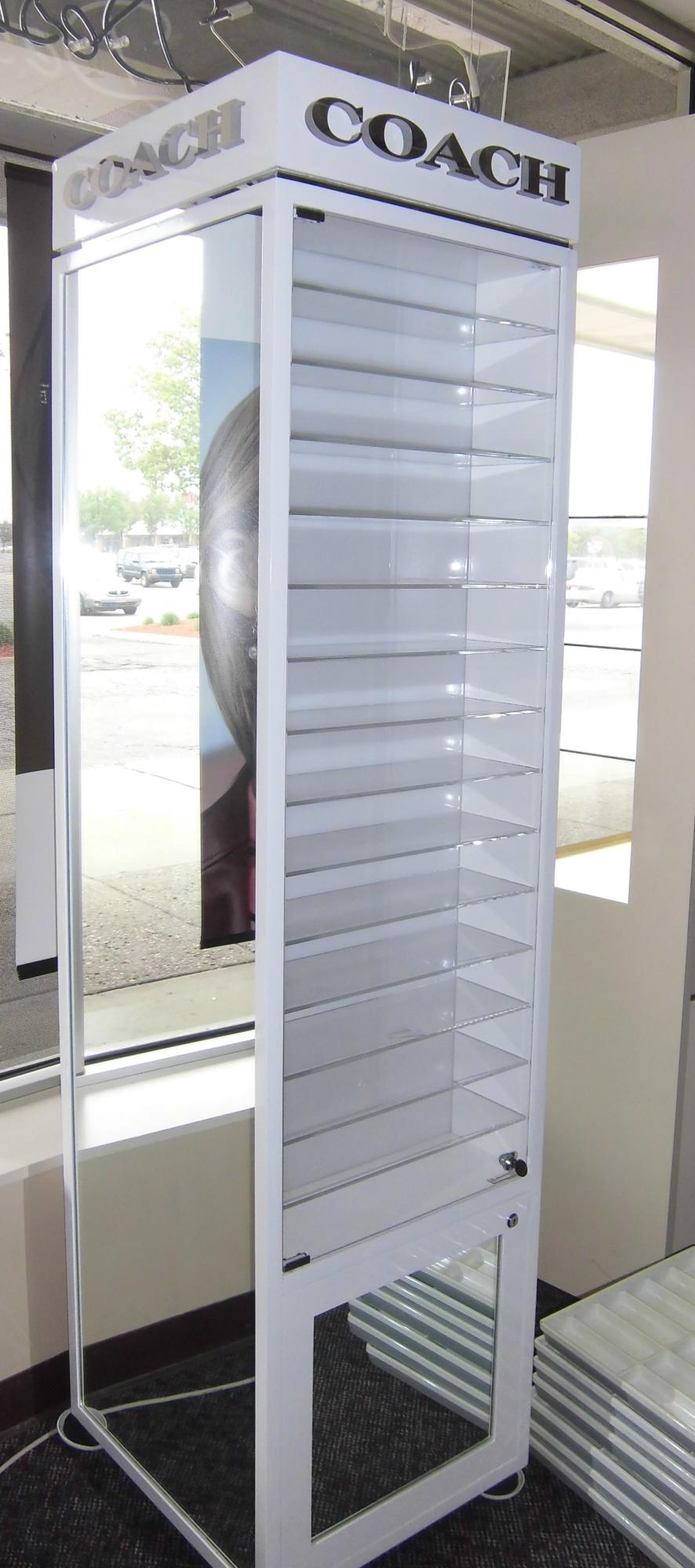 Display Cases - excellent condition
Interior lighting
Locking glass doors (can be removed)
Units with racks hold 90 frames
11 assorted units in same finish
Branded Display Towers
All locking
All internal lighting, except K Cole and Ray Ban
Children Display & Activity Center by Fashion Optical Display
2 complete sets available
7 ft tall - 9 units available - $60 each
Can be lit with a simple $5 LED puck light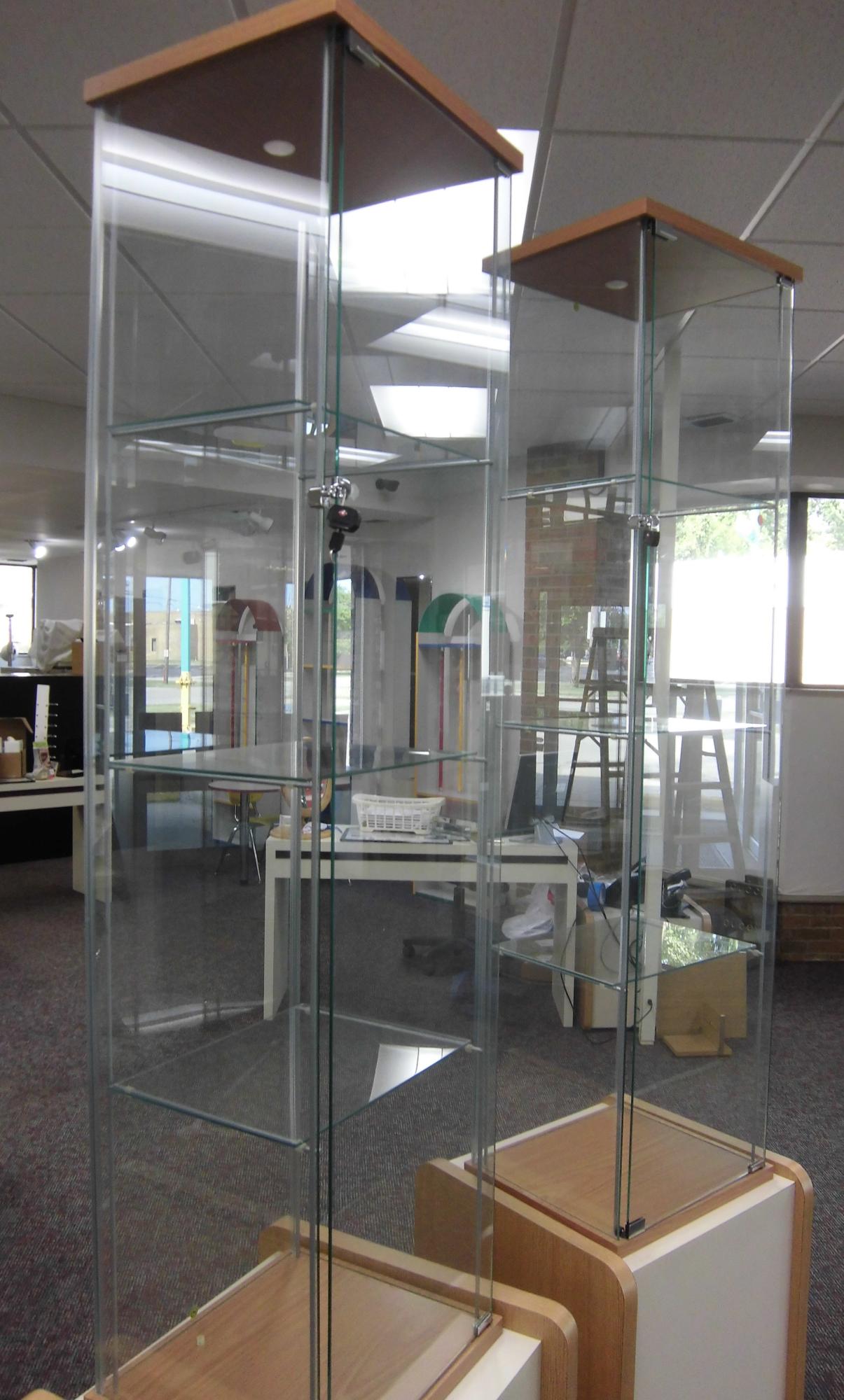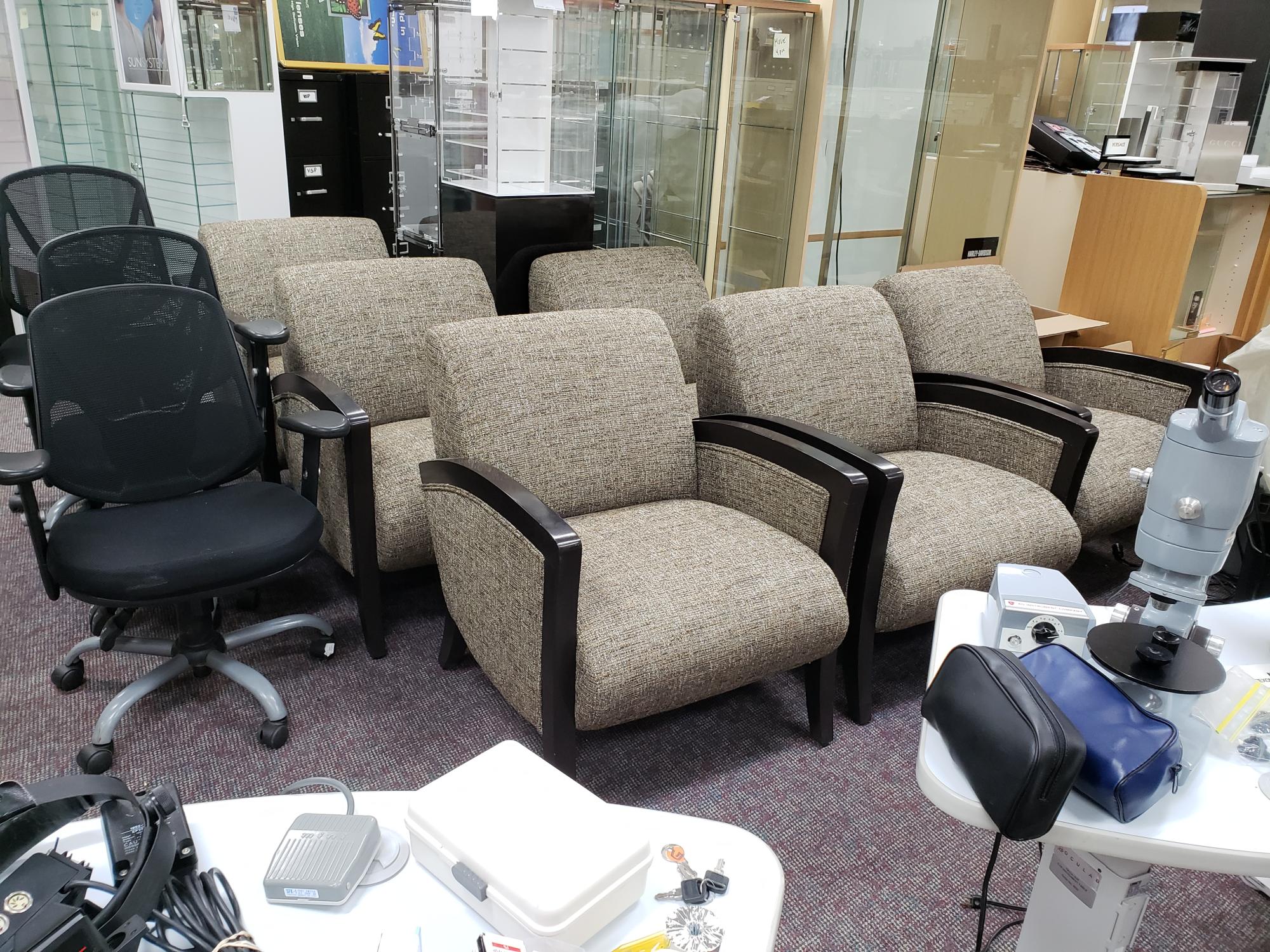 These are stackable waiting chairs. They are in good condition - no fabric tears or permanent stains.
Commercial quality - extremely durable and surprisingly heavy.
Qty=12 $10 each
These chairs are desk side chairs or waiting chairs.
Patient desk chairs slide, and have no arm rests. Qty=7 $15 each
Waiting chairs have arm rests and legs, feet. Qty=11 $20 each
Pictured to the left is an example of desk chairs - swivel, height adjustable, wheeled - in the same matching fabric, style as the waiting chairs. Qty=6 $40 each
These two are branded displays.
The silver one (right) is Tag Huer, and
the black one (left) is Fred.
They both have the name plate covered up - they were used for other frames.
Both are heavy metal construction and are lighted

.
Beige waiting chairs are in excellent shape and still look and feel new.
A couple have a few nicks on the arms that can easily be covered with a furniture marker.
They are commercial construction, and were expensive when purchased recently. They could easily fit into any home or office.
To sit in them feels like they're still new. Qty=6 $200 each
Black, mash-back, desk chairs. High commercial quality were very expensive when purchased. One has blemishes, the other two are in very good condition. Qty=3 $100 each